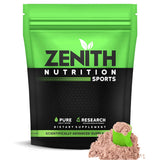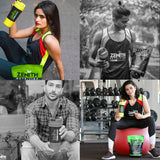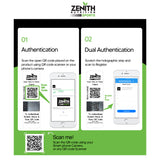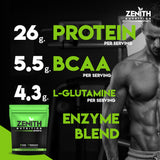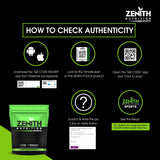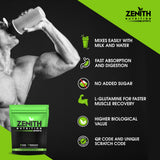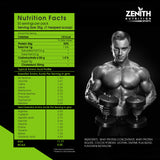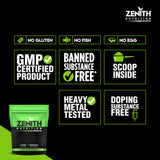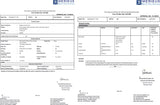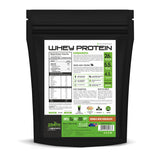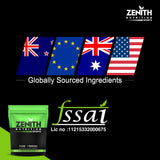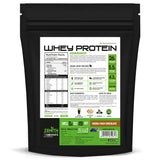 Zenith Sports Whey Protein with | 26g protein – (Double Rich Chocolate)
Zenith Sports | Best Whey Protein Powder online in India.
WHEY PROTEIN WITH HIGH PROTEIN & FAST DIGESTION: Zenith Whey Protein delivers 26g protein out of 35g in each serving to help you get the foremost out of it. The all-time suitable for consumption protein is formulated with enzyme blend comprising Protease, Lactase, Lipase, Amylase, Alpha-galactosidase, Gluco-amylase, Invertase and Cellulase to support maximum digestion and to avoid bloating.
WHEY PROTEIN LAB TESTED FOR QUALITY: Zenith Sports Whey Protein is manufactured under stringent supervision at FSSAI approved and GMP certified manufacturing plant. The standardized Lab test analysis ensures the presence of expected ingredients and absence of adulterants and heavy metals.
WHEY PROTEIN RESTORES ANABOLIC BALANCE: Zenith Sports Whey Protein with the distinguished blend, with the highest PDCAA score of 1 uses Whey Isolate, as the chief source of protein to spike the muscle protein synthesis for longer.
WHEY PROTEIN HELPS AMP YOUR WORKOUT: Zenith Whey Protein comes enriched with 5.5g of BCAA per serving to assist in reducing fatigue and amp your workout. BCAA is the key to enhanced muscle growth with resistance exercise. 
WHEY PROTEIN WITH LOW-CALORIE INTAKE: Zenith Sports Whey Protein blend with the natural sweetness is especially appropriate for calorie-conscious individuals with elevated blood glucose level and those who need to limit sugar in their diet. Besides, the high quantity of essential amino acids prevents losing your muscles during the weight loss journey.
AUTHENTIC WHEY PROTEIN: Zenith Sports Whey Protein comes with a 2-step verification process of QR code and Scratch  QR code ensures the pack you receive is genuine and authentic. The product is suitable for vegetarians.
Whey Protein Price for 525g is Rs. 1024
Whey Protein price for 1050g is Rs. 1849
 Will be delivered within 3 to 4 working days.
Buy best Mass Gainer in India. Click here
Try Our Unflavored Whey Protein, Click Here
Frequently Asked Questions?
How Much Protein Do I need in a day?
0.8 gms of protein per kilogram of body weight.

Zenith Nutrition Sports Series is carved to create the best supplements for the fitness freak, professional bodybuilders, gym enthusiasts and the youth who are looking to have a great & admirable body, that gives a profound statement to people around.